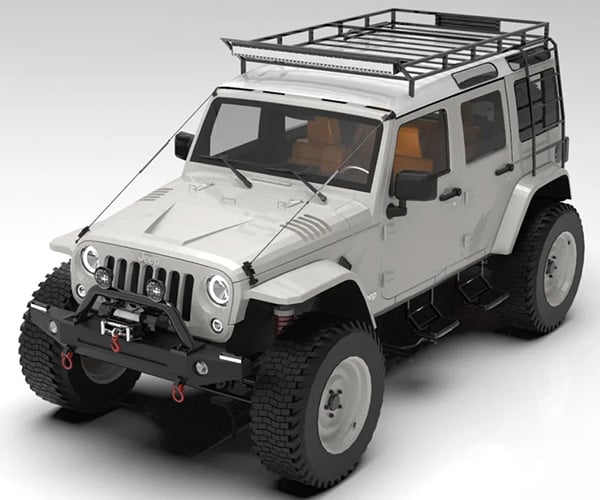 When it comes to capable off-road vehicles, the Jeep Wrangler is right at the top of the list. Another rugged off-roader is the classic Land Rover Defender, in its various flavors. The True North Wrangler looks like the love child of a Land Rover and a Wrangler.
True North Collections isn't clear on all that it does to the vehicle as part of the conversion. What is noticeable is the Land Rover-like roof with little windows that appears to be non-removable. The Jeep also has a big equipment rack on its roof and guy wires to help tree limbs slide over the top. It looks very good with those painted steel wheels too.
We also know they order donor Wranglers from Jeep, and will sell you one with a 3.6-liter V6, 3.0-liter turbo diesel, or 392 cubic inch V8 under the hood. The interior has been fitted with bespoke leather, True North Edition badging, and a custom Vachetta leather duffle bag comes with each vehicle. A full set of leather luggage is available as an option.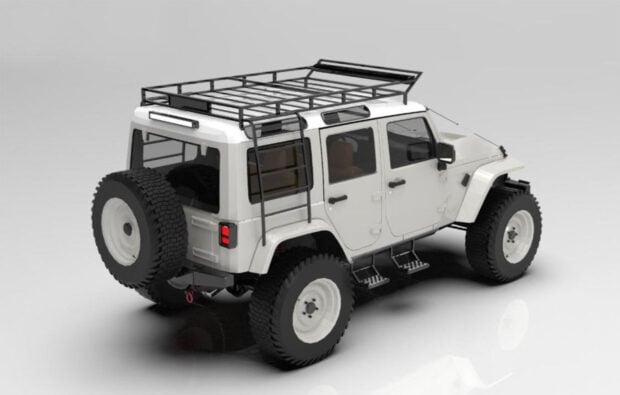 Starting on February 1, True North will offer the heavily customized Wrangler vehicles at an undisclosed price. The vehicle retains its 60,000-mile powertrain warranty and three-year 36,000-mile base warranty  Pricing is a mystery for now, but we'd wager it's expensive.
Source:: 95 Octane