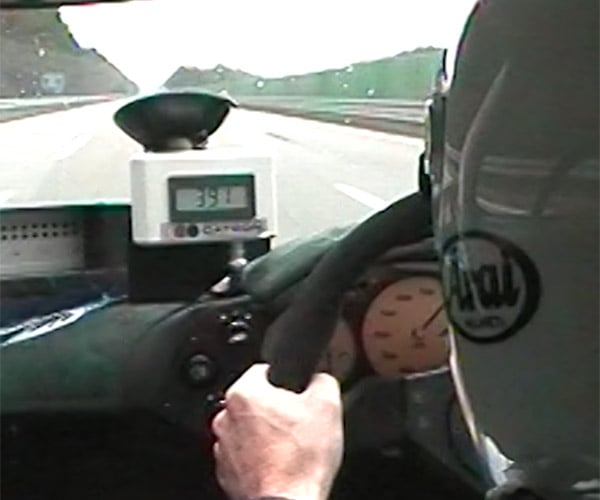 It could be said that the the very first "hypercar" was the original McLaren F1. this car hauls ass along with three people, putting the driver dead center and two passengers to the sides and behind them for a view of the road ahead.
This great video from McLaren introduces us to pro racer Andy Wallace, the driver of the car when it set a record for speed all the way back in 1998. Yes, almost 20 years ago, the F1 was able to hit 391 km/h (~242.9 mph,) a speed that is still almost impossible to achieve in any car other than a Bugatti.
To hit that mark McLaren did have to up the rev limiter a bit. Wallace says that the car got a bit squirrely on the way to that speed, but smoothed out at higher speeds and was fine. He also had some concerns about the tires surviving such punishment.
The sound of that car moving at full speed is incredible. This video is certainly worth watching.
The post Video of the McLaren F1 Breaking 240 mph is Awesome appeared first on 95 Octane.
Source:: 95 Octane