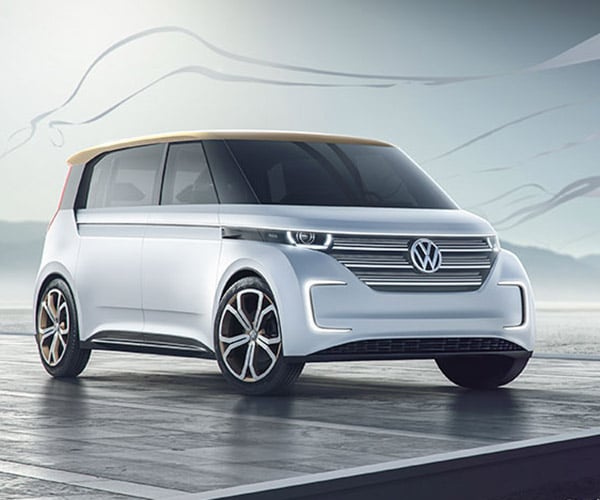 Volkswagen's Budd-e concept was a very cool looking ride, and gave hope to the faithful out there that a VW Microbus might come back to market. I know I was hoping for one with a normal gas engine under the hood (or in the trunk). That version might not happen as sources are claiming that VW is now eyeing the return of the Microbus as an EV only.
This is cool on the one hand and sad on the other, as the vast majority of buyers still have little interest in an pure electric vehicle. People who claim to know VWs plans say that the automaker is aiming for a 500 km (~310 mile) driving range and that the vehicle may be based on the same platform that the Volkswagen I.D. concept uses.
The car would be a FWD vehicle according to reports, and its battery pack would lie under the floor so it doesn't take up any interior space. The I.D. concept is expected go into production and launch in 2019, but there's no word on the Microbus EV launch at this time.
Source:: 95 Octane