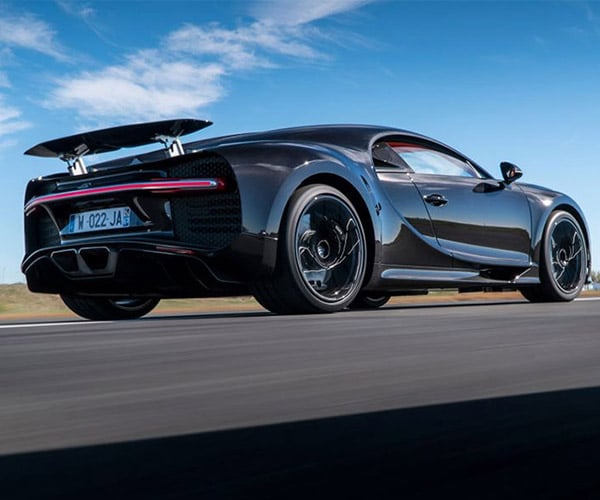 The Bugatti Chiron is the company's latest hypercar, and it's a beast. It has a 8.0L W16 engine making almost 1500 hp – enough to push the car from a stop to 62 mph in 2.5 seconds on the way to a top speed that's been electronically limited to 260 mph. Apparently, the car can go even faster than that, but Bugatti is saving that capability for their efforts to break the production car speed record at some point.
It's hard to imagine that sort of performance. If you have enough road, the car can scoot from 0 to 248 mph in a rumored 30 seconds. A handful of very lucky journalists recently got to test out the Chiron, including the folks over at EVO Magazine. While none of them got to drive the Chiron near its top speed, they did manage to go from naught to 217 mph in their test run – and got there FAST.
Check out the shockingly brief video of that high speed run here:
You could say that the new #Bugatti #Chiron is quite fast… http://www.evo.co.uk/bugatti/chiron/19111/bugatti-chiron-review-the-25m-hypercar-weve-been-waiting-for

Posted by Official EVO Magazine on Thursday, March 23, 2017
It's amazing to me that the car is moving flat out and only breaks traction one time (as evidenced by the TCS light on the dash), and only very briefly. It's amazing what good aerodynamics and tires can do to keep a car glued to the ground like that.
Source:: 95 Octane