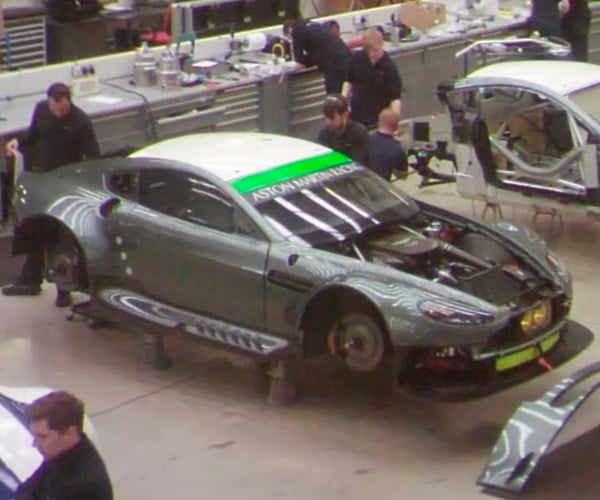 I am a big fan of racecars where every last thing is built to perform. All the spats, ducts, and spoilers on a proper racecar are there for a reason and the reason isn't to look cool in the local parking lot. Aston Martin is building up some impressively equipped racecars that will compete in the 2016 FIA World Endurance Championships.
A time-lapse video was made of the crew building the #98 Vantage GTE tht compresses the process to a single minute. The car starts as a shell and tub with the roll cage already installed. The building is slow going at the start and then things happen quickly.
This particular 2015 spec car will be driven by Paul Dalla Lana, Pedro Lamy, and Mathias Lauda in the GTE AM class racing series. It looks like Aston may just have the sexiest car on the track.
Source:: 95 Octane