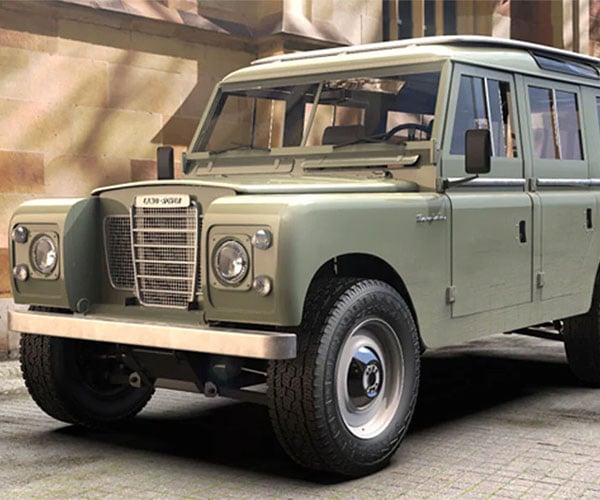 Zero Labs has made a name for itself taking Classic Ford Broncos and turning them into electric vehicles. The company is back again, and this time it's taking an icon of the British off-road scene and making it battery-powered. Land Rover Series III fans can now purchase 1971 through 1985 restored original Land Rovers with electric powertrains under the hood.
The electric Land Rover is available in Classic or Beach versions. The Classic version is a traditional hardtop while the Beach version has a removable hardtop or removable soft top. Both versions get a reengineered chassis with a modern independent suspension all around. As far as I can tell, the powertrain specs are the same for both the Bronco and the Land Rover.
That would mean a either a single 300 hp rear motor with an optional second 300 hp motor in the front for all-wheel drive, with a choice between an 85 kWh or 100 kWh battery pack. Estimates are that the largest battery pack will give the Land Rover over 235 miles of driving range. Both Classic and Beach trims start at $185,000.
Source:: 95 Octane