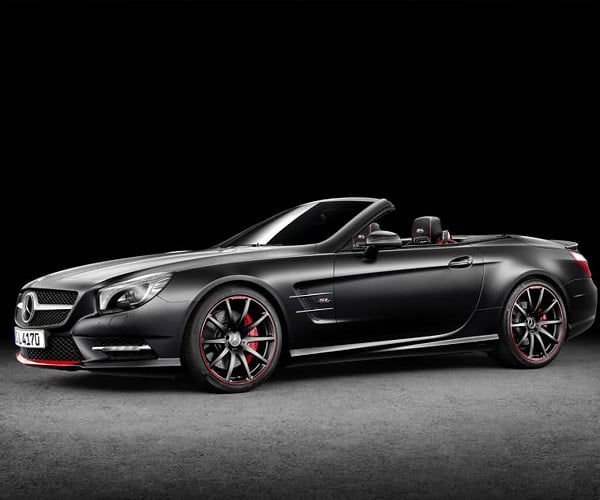 When you hear the words "Mercedes-Benz" and "Mille Miglia" you probably think "Sir Stirling Moss" and "722." That's because Mercedes PR likes sending out press releases about that particular man and his number, and the design team likes to make the occasional special edition celebrating him. Do you know who John Fitch was, or that his number at the 1955 Mille Miglia was 417?

Well Mercedes finally decided to give Fitch his due with the limited edition SL 417 Mille Miglia edition. The special edition nets buyers some "Magnetite Black" metallic paint, red accents on the front bumper, the wheel surrounds, and the brake calipers. The interior gets some red accent leather, a ton of carbon fiber, and some 417 Mille Miglia embroidery. The whole shebang rides on black AMG wheels – 19's up front, and 20's in the rear.
Buyers who opt for the package will add a premium of €14,800 (~$16,800 USD) to the price of the SL 400 and €12,800 (~$14,500 USD) to outfit the SL 500.
Source:: 95 Octane